My co-worker and I just had a flash of brilliance which is worthy of sharing with you, the internet. Seeing a brief trailer for the show Legends, starring Sean Bean, we got to joking about how he dies so often. (I think he even went so far as to film a Funny or Die thing to that effect.) We got to joking that he dies at the end of the season, no, wait- he dies at the end of every episode.
That was when we had the idea that Warner Bros. should get Sean Bean to play Mitch Shelley, the Resurrection Man in a DC TV series!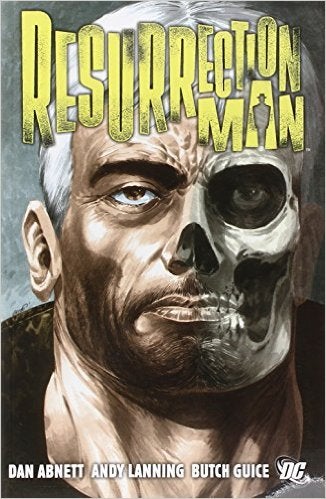 Think about it! I said think! The whole bit about Resrurrection Man is that, every time he dies, he comes back to life with a new set of superpowers. Everyone expects Sean Bean to die all the time, anyway, why not make it part of the plot?
Sean is clearly a great actor, and this could be just a great expansion of DC's awesome CW TV universe. Have Constantine introduce him, maybe. Resurrection Man is kind of a nice bridge between the horror-inspired Constantine material, Flash's overt superpower lovefest, and Arrow's brooding darkness.
Plus, Sean Bean dying just works. I'd pay to see that.
Aaand, here is the Funny or Die thing I was talking about above.